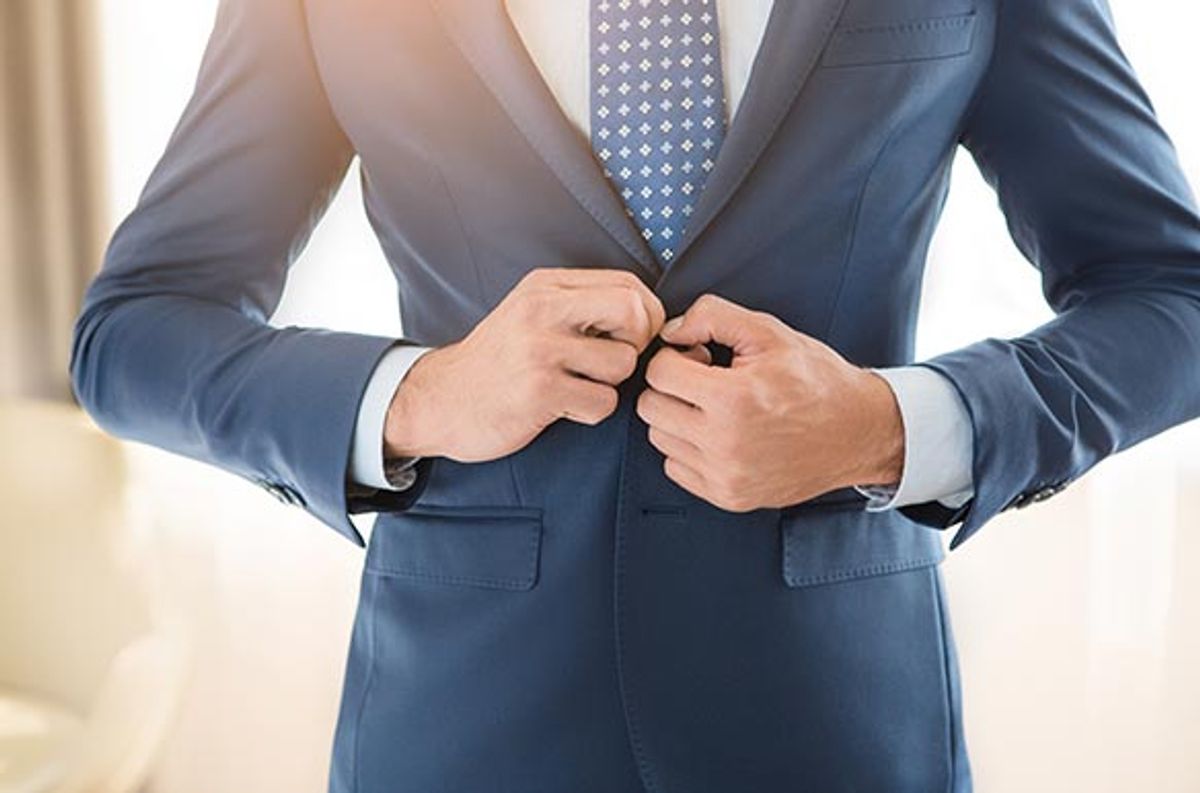 How to Determine Your Dress Shirt Size
Sizes for men's clothes are fairly standardized, although there is some variation among specific brands. Generally, dress shirt will be sized by the neck and sleeve measurements, and some companies also include measurements for the waist or list the shirt's body-cut type. This sizing system exists so customers do not have to rely on general men's dress shirt sizes and can instead purchase a dress shirt that separately fits the neck, arm, and body. Here's how to determine your dress shirt size and find the perfect fit.
1) Take Your Neck Circumference Measurement
Place a cloth tape measure around the base of your neck, where your shirt collar would normally sit. Add one-half inch to this measurement, so the collar of your new shirt is not too snug.
2) Round Your Neck Measurement Up
For comfort, you'll want to round up the neck measurement to the nearest whole or half size. For example, a neck measurement of 18.3 inches would round up to 18.5 inches. Collar sizes increase in increments of one-half inch only, so you may not get an exact fit.
3) Take Your Full Sleeve-Length Measurement
Have a friend help you measure your arm while you are standing with your arm slightly bent at your side. Measure from the nape of the neck to the wrist, making sure that the tape measure lays flat across the shoulder. Add one inch to the sleeve-length measurement and round up to the nearest even number.
4) Measure Your Waist
This is only required if you are purchasing a shirt with waist measurements on the tag. Take this measurement at the level you normally wear the waistband of your trousers. Add one-half inch to the number.
5) Determine the Body Fit
In men's dress shirt an athletic cut is narrower around the waist but allows for more room in the shoulders, chest, and arms; this is for muscular men. A slim fit will fit close to the body, which is good for lean men. A regular cut is looser. Full-cut shirts give you a lot of room in the body, which is good for heavier men.
Men's Shirt Tip
You may also want to convert your neck, sleeve, and waist measurements to general sizing, like small, medium, and large, as some companies do not give specific measurements on the shirt tag. See our size chart to find your comparable size.